Extensor is an established real estate advisory company with extensive experience across New Zealand and internationally in all classes of property.
We provide litigation support and transaction advisory, delivered with personal service by experienced professionals, each with vast experience in individual specialist fields.
Established in 2002, Extensor delivers innovative solutions to complex occupation and ownership issues through to expert valuation assistance across a range of transaction structures.
Our Services
We provide expert valuation evidence, full arbitration and mediation services, valuation and rental disputes and specialist asset pricing.
We assist with negotiating sale/purchase and leases, ownership and transaction structures and benchmarking, links with tax and accounting advice, and more.
We advise on commercial and industrial property, rental assessments and negotiation, provide non-market valuations and statutory assessments.
LITIGATION SUPPORT - REAL ESTATE
Expert valuation evidence from commercial matters to statutory compensation
Full arbitration and mediation services
Valuation and rental disputes
Specialist asset pricing
ADVISORY - NEGOTIATION
Transaction management - negotiating sale/purchase and leases
Ownership and transaction structures and benchmarking
Linkage with tax and accounting advice
Practical real estate assistance across all fields
ADVISORY - VALUATIONS
All commercial and industrial property
Specialist property valuation
Rental assessment and negotiation including full representation service
Non-market valuation
Statutory assessments
Extensor has an enviable and extensive client base across all significant forms of real estate
We have an unrivalled track record to back up our promise to deliver results; the best client outcomes from innovative ideas, experience and knowledge.
Working globally, we have undertaken varied assignments for:
Individuals and individual portfolio holders
Bodies corporate
Major corporates
Central government
Local government
Maori trusts
Property companies and listed property trusts
Primary and essential industries
Infrastructure-owning entities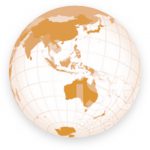 Our Experience
Extensor delivers premium advice for litigation support and negotiation for real estate matters.
Sectors we specialise in include:
Commercial real estate and CBD Auckland through its specialist division
Industrial real estate, nationally
Healthcare, through Extensor's healthcare property experts
Specialist real estate where non-market drivers define value
Leasehold property and ground rent reviews
Compensation assessments for compulsory acquisition under the Public Works Act
Our Team
Extensor comprises of a growing team of real estate experts with diverse backgrounds and skills, each with specific areas of interest and capability